Bradleyandrewa Marketing Solutions
web design Conway Arkansas
central arkansas web design
Marketing Material
Business Card
Direct Mail
Flyers
Logo Design Services
Social Media Timeline Covers
Trifold Business Brochure
White Board Animation

SEO Package
Google Plus Package
Facebook For Business
Keyword Research Package
SEO Boost Package
SEO for Authority
SEO Relevance Packag
Traffic Packages

Website Development & Hosting
Basic Design & Hosting
Starter Package
Ultimate Package
E-Commerce sites
Android & I-phone App
CRM software
Many Add-on's
Learn

More About Internet Marketing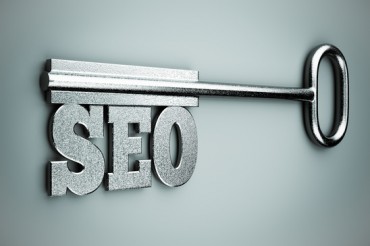 Read more+
SEO
What is SEO? It's less complicated than it sounds. (Arkansas Internet) Click on this link to learn more about SEO and How important it is to your business!
Read more +
Social Media
Why you should learn How To Use Social Media! Click this box to learn more about Social Media and the role it should play in marketing your Business in Today's marketplace!
Read more +
Why Do I Need A Website!!
Why Do I need a website? My present Sales and Marketing Services Work Fine? I Don't Have Time For All That Technology Stuff? Click here to find out why this attitude could cost you your business.
Business Card Design
Here are our latest custom designed business cards that we put together for our customers.....
Brochure Design
We take great pride in providing you with a modern unique brochure design that will captivate your target and properly communicate your intentions.
Logo Design
We design custom business logo's to properly align with corporate and small business desired image. We put in a lot of research time as well as design time to make sure your logo represents you Companies core strengths and values.
Social Media Timeline Cover
Never Underestimate the power of branding and this certainly is true when it comes to your Social Media Timeline Covers....
Product Development
We can take your product or products through every stage of development; from branding to finding vendors to direct sales from an eCommerce sight such as this one.
Custom Banners
We offer Custom Banners up to 8' x 30', with all original custom professional design. You just tell us what you want and we make it happen.
What is Bradleyandrewa Marketing Solutions?
We are first and foremost a local marketing Company based in Central Arkansas and catering to local business in Central Arkansas and surrounding area........
CUSTOMER SUPPORT
We offer excellent one on one customer support. We have a variety of ways to offer customer support whether it be over the phone, in person, over a secure network or a chat session; we make sure all of your questions are answered in a timely manner.
PERSONAL INTERACTION
We have personal representatives willing to meet you at anytime whether you want to go over a new logo design or plan your internet marketing strategy
PROFESSIONAL CREATIVE DESIGN
At Bradleyandrewa Marketing you are working with professionals, from start to finish. A typical planning session is led by Owner Brad Adams and will include input from our Graphic Design Department as well as Programming & Information Technology.
CUSTOM DESIGN
Each product is a custom design unique to your business. Each product includes personal interaction with our team to create your ideal marketing designs
BEST PRICE
As part of our business model we capitalize on low overhead and high intellect in order to bring you the best value in Local Marketing Period.

ADDITIONAL FEATURES
Website Add-on's include: - Instant Chat box - Self appointment scheduler - Mobile site, Android & I-phone app - To many to list...
SECURE HOSTING
Your site is hosted on the latest VPS server; It is updated on a regular basis to prevent security risks and you receive two minor changes a month completed by our team.
STEP BY STEP MARKETING
We cater to Local Small Business; This means not everyone is ready to start with a full internet marketing package. That is why we offer many marketing products at near break even prices.Then take your plan in stages as your business is ready.
Check

out what our customers have to say!!!!
Brittany BlaylockBlue Merle Aussies
"Bradleyandrewa Marketing Solutions walked us through every step of the implementation of our marketing strategy; from logo design, to web design, to getting ranked in Google. I won't use anyone else for my marketing needs!
Chris MagieMagie Veterinary Clinic
" If you are looking for someone local to build you a custom website, we highly recommend Bradleyandrewa Marketing Solutions"
David JamesD3 Custom Countertops
"Man my phone is ringing off the hook. I would say at least, out of 10 calls I get, 4 of them are because I used Bradleyandrewa Marketing Solutions" -d3tops.com

Rev. Todd-Paul TaulbeeFirst United Methodist Church
"Bradleyandrewa Marketing has done great work for us. Their professionalism, timely work, and passion for excellence, made creating our website a joy! We are so glad we chose Bradleyandrewa Marketing Solutions for this project."
Jimmie AdamsJFA Real Estate
"Brad's vision and prowess for taking all of my idea's and putting them into one coherent plan for my business was impressive.We have increased our home owner recruiting activity by ten fold since hiring his company. To say we will continue to use Bradleyandrewa Marketing is somehow an understatement."
our working process in 3 steps
So you have looked around and you are now ready to order; we have a simple process to make sure our customers are satisfied. If you are not ready to order yet please continue reading our steps then click more about Us below......
MORE ABOUT US +
Pick your Solution
First you will need to click the LOGIN button at the top of the page and setup an account with us. Then go to our products and services page and choose the solution that best fits your needs. Once you have chosen your package please click Your Cart button and review your order, then pay using the options provided.
We Contact You!
The next step is up to us; we will contact you WITHIN 24HRS using the information provided and arrange a meeting at your earliest convenience. At the meeting you will be provided several design examples and you may choose the direction you would like your design to go in. At this point all website design requires a signed contract to begin; Marketing Material does not.
Sign Off
In the final step you are presented with the final design only after constant communication from our team to bring it to this point. Once everything is how you want it, the design is placed into production and your order will be completed. Also at this point you will receive a final bill for the outstanding balance via E-mail and you may pay using the payment option of your choice.
Bradleyandrewa Marketing Solutions, provides: Internet Marketing, Web Design Conway AR, Web Design Conway Arkansas,Marketing Material, Brochure, Business Card, Timeline Cover, Direct Mail,Flyer, Whiteboard Animation, YouTube, Logo, Social Media, Local, Design, Social Media Services, Marketing Services, to Morrilton, Central Arkansas, Arkansas River Valley, Conway, Little Rock, Russellville, Arkansas, Owned by Brad Adams.